Auto Accident Lawyer Benld, IL
You've been hurt in a car accident, and now you need someone to fight for your rights.

Auto Accident Lawyers in Benld, IL. If you were injured in a vehicle-related accident, it is important to focus on recovery and well being. You should not be concerned about finances or job security, but getting treatment for any injuries. Your health and financial recovery should not include a lengthy and aggravating fight with the insurance company over the car accident. Burger Law's auto accident attorneys in Benld, IL, are standing by to talk to you about your case. Contact a member of our team today for more information.
Gary Burger and the Burger Law Firm have a proven track record of holding insurance companies accountable and can guide you through your claim every step of the way. An auto accident may cause serious ramifications for victims and their families. It is our job to help victims win damages and get back to a normal life.
You shouldn't spend any time worrying about the complexities of car accident law or liability. Our Benld, IL, auto accident lawyers help victims and their families get back on their feet. This includes full-service legal representation, guidance, and managing financial difficulties after an accident. Do not hesitate to contact one of Burger Law's auto accident attorneys now to see how we can help.
When you're prepared to have an exceptional team fight for your rights during your car accident claim, call or contact our Car Accident Attorneys in Benld. You will not be charged with any legal fees unless we successfully win your claim, and we always fight to ensure our clients get 100% of the recovery they need.
What To Do After an Auto Accident in Benld, IL
If you were a victim in a Benld, IL, auto accident, the most important things you should do is find legal representation. The most common causes of Benld, IL, auto accidents include the following:
Distracted Driving and Texting
DUI / DWI
Failing to Yield
Speeding
Reckless Driving
Construction Zones
Rain
If you are ever in one of these types of accidents, the most important thing you can do is to contact a local Benld, IL, auto accident attorney. Usually, a lawyer will be assigned to your case and investigation will begin. Information including medical reports and injury records, testimonies, police reports, and other documentation is important for getting a settlement. Luckily, our team are available to help you from start to finish.
You should prioritize wellness above all else. A police report, a party's information, proof of injury, and evidence is paramount for settling an injury claim. You can read more about this in our FAQ about information you need to collect after an auto accident in Benld, IL.
Car Accident Claims in Benld, IL
At Burger Law, we believe that results matter. Clients expect our legal team to give 100% to every case we take on in order to reach a reasonable settlement. Below are a few recent examples of auto accident settlements we have won for clients:
Do not hesitate to view our results and testimonials. Our auto accident lawyers in Benld, IL, are here to help.
Need Help With Your Auto Accident Case?
Your entire life can change if you or a family member have been in an auto accident. Below are a few resources created by Burger Law's Benld, IL, auto accident attorneys. View a web version of What to Do After a Car Accident book here.
Knowledge is power. If you or a family member are ever in an auto accident, you will be better prepared by learning how these types of claims work. However, you do have a lifeline with the Burger Law team. Our Benld, IL, Auto Accident Lawyers in the Benld area are here to help. According to the IIHS, more than 33,000 people die each year in auto accidents. If you have lost someone due to an accident, do not hesitate to reach out to our firm.
Common Types of Car Accidents and Injuries
Negligence is usually the main culprit in a car accident claim. According to the Missouri Highway State Patrol, there were many different types of car accidents, of which 22,474 involved speeding, 5,976 involved Alcohol, 32,763 involved younger drivers, 42,747 involved older drivers, 12,082 involved a commercial vehicle, and 2,253 involved motorcycles.
Texting and driving, alcohol, drugs, speeding, and bad weather all contribute to accidents. Icy roads contribute to a large portion of fatalities — annually, there are nearly 2,000 deaths caused by icy roads. Texting is also reportedly worse than drunk driving, according to CNBC.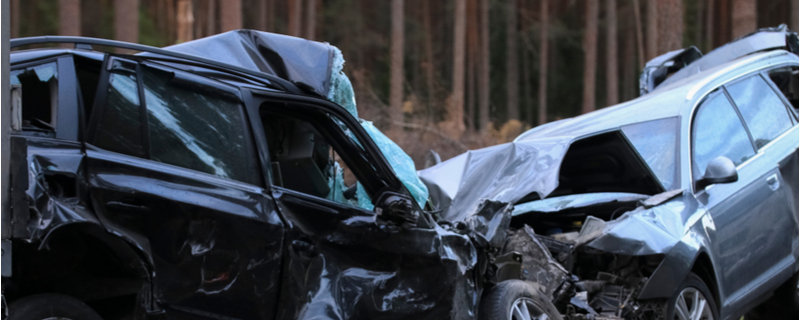 Adhering to responsible driving habits can help keep you and your loved ones safe. Your life and your family are more important than drinking and driving or responding to any text. Our Benld, IL, auto accident lawyers will help you recover damages if we can, but it starts with you being a responsible driver. You do not have to deal with a car crash on your own.
If you have initially tried to take the case on by yourself but are having difficulty now, call our auto accident attorneys in Benld now. We do not charge you anything unless we win your claim for you.
Below are a few other areas we specialize in:
It is very important to gather evidence. Typically, this would include:
Medical bills and records, x-rays, and a doctor's report.
Physical evidence, police reports, photos of the scene, and witness testimonies.
Evidence of a loss of quality of life. Pain and suffering, loss of enjoyment, and lost wages also come into play.
Correct and Accurate documentation of a car accident is the difference between protecting your claim and getting the care you need, and being denied critical medical services or financial reimbursement.
---
There are a number of different injuries that are common in auto crashes. This includes spine, neck and back problems, concussions, whiplash, broken bones, neck injuries, and other traumas. It is important to get medical attention as soon as possible after an accident. Doing so provides evidence for proving a claim.
Auto Accidents in Benld, IL
Contact Burger Law's auto accident lawyers in Benld, IL, now for a free case review and consultation. Our car accident lawyers will actually talk with you about how we can help.